Top Professional Makeup Artist In Gurgaon
«Professional stylist tell you how beautiful it is to hide or emphasize your image. Professional makeup artists enhance your facial features and give you a sculpted look. We are experienced professionals and guarantee you a unique result. We will provide you with the highest quality of our service. Kanika Chanda is Popular as a Best makeup artist in Gurgaon, Delhi and NCR. Apart from her studio, she is also a freelance makeup artist. Kanika offers her freelance services all over India and the world..»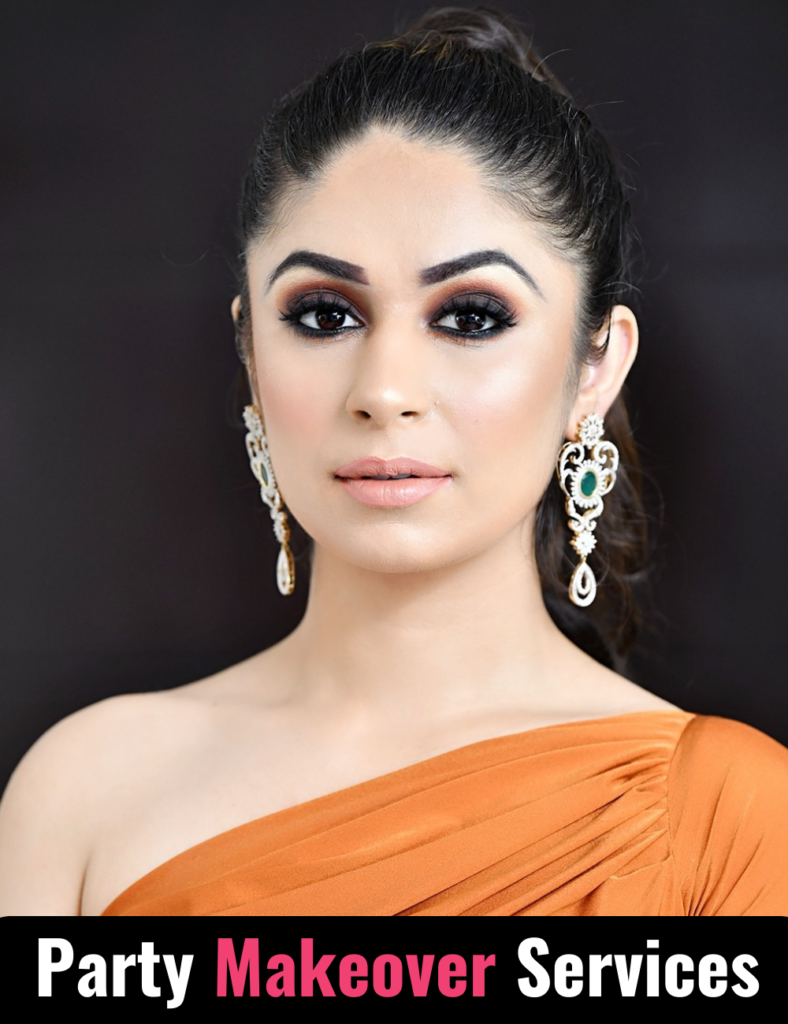 A story of a girl from a Fashion designer, a Classical dance lover to a renowned prfessional Makeup Artist in gurgaon . Her Makeup game is strong due to her Fine Art background. She has been rated as a best makeup artist in Gurgaon repeatedly by various independents reviewers, bloggers, photography studios, magazines etc.
Bridal Makeup
At Our Studio
Bridal at Location - Delhi/NCR - ₹40000
Bridal at Outstation - ₹50000
Booking Kanika Chanda was one of the best choices I made. I'm glad I chose her for the function. I received a lot of compliments for my make up. I absolutely loved how she worked her magic on me. Even though I have oily skin she successfully tackled and overcame it. She is an extremely talented makeup artist and perfected co-ordinated the makeup with my outfit. It was not only about the makeup but also the suggestion and recommendations she gave me along with it. All the brides should definitely book her now if they want a perfectly flawless wedding look. PS. You have an amazing studio. Looking forward to seeing you again!
She is the best in town. She is a gorgeous lady and so humble. So, finally, after spending so many days I have decided on Kanika makeup. And she worth every single amount of money you spend on your big day as she works like magic. I booked her for my two functions and she did a phenomenal job. I love her work.
Kanika Chanda was my makeup artist on my engagement day and I really liked her work. She was the best of all. She had done a great job and I loved my look. Even the hairstyle looked so good. In fact, everyone praised it. I would recommend her any day! The best one that there is! She did exactly what I wanted plus made my bridal makeup experience really fun. She is really good at her work.
Kanika chanda is a best makeup artist in gurgaon and I am happy she was present on my wedding day to bring out everyone's natural beauty. kanika chanda just made everyone glow and made me glamorous by using natural products. She is also a very calm and easy going person, so you will look forward to having him near you for your big event! Thank kanika
So I decided to get my make up done by you on my big day only because I had quite liked your work at an exhibition..never did I expect that getting my make up done by Kanika Chanda best makeup artist in Gurgaon would be an experience in itself altogether..a beautiful one at that..more than the vatnaas and the poojas, it was the way you treated me and calmed me down throughout that made me glow on my big day. Needless to say, the complements still haven't stopped pouring yet—for sagan and wedding—both. I have to admit one thing though: When my not—so-expressive husband saw me entering at the wedding, he complimented me from a distance..and trust me, I did think about you at that moment as well. Thanks a lot, Kanika..lt was lovely getting ready by you and it was lovelier getting to know you as a makeup artist..lots of love Sonakshi